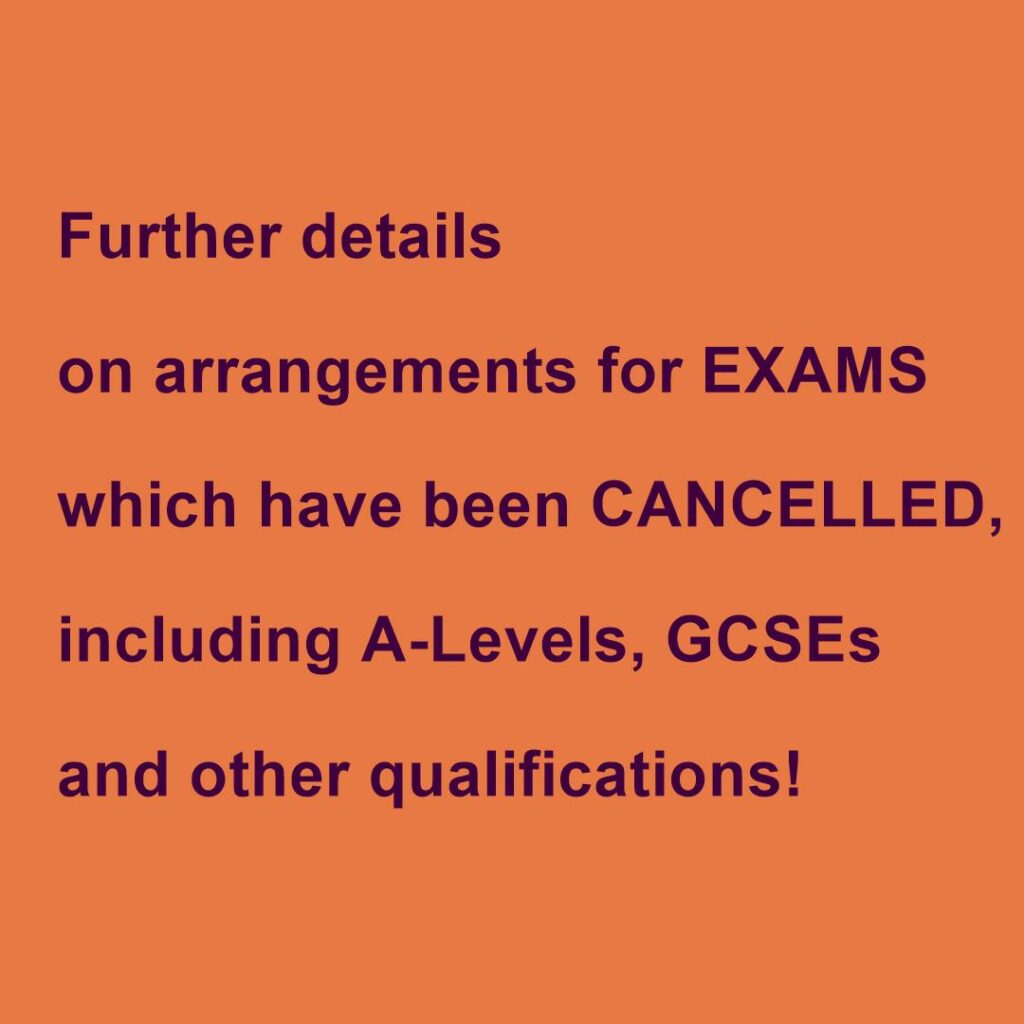 UK Public Examinations 2020
The Department for Education (DfE) published on 20th March 2020, their statement regarding public examinations for summer 2020.
The criteria by which students will be graded are not set yet, but a process on how to calculate grades for each student will be developed and set out by Ofqual. The grades will reflect students performances, and teachers recommendation will be considered.  
"To produce this, teachers will take into account a range of evidence and data including performance on mock exams and non-exam assessment – clear guidance on how to do this fairly and robustly will be provided to schools and colleges. The exam boards will then combine this information with other relevant data, including prior attainment, and use this information to produce a calculated grade for each student, which will be a best assessment of the work they have put in."
The schools are closed but the education continues online. 
The GCSE, IGCSE and A-Levels students should continue to work hard, under the guidance of their teachers, to ensure that the work they are doing now counts as evidence of the grade that they deserve. 
There will also be an option to sit an exam early in the next academic year for students who wish to.
The press release could be read here.
Stay safe and keep studying!