Cod discount: EDUCATIONSHAPE
Located in Rafa's home town, Manacor (Mallorca, Spain), Rafa Nadal Academy is focused on the training of children and young adults, but it also includes various adult training programs, all tailored to each player's level and needs.
The international tennis academy integrates tennis and education, in order to allow students to pursue their tennis careers, without compromising their academic studies.
The Academy's team consists of a group of experienced coaches, guided by Toni Nadal.
This is your invitation to fall in love with this amazing Academy if you want to know what it is like to train like a professional!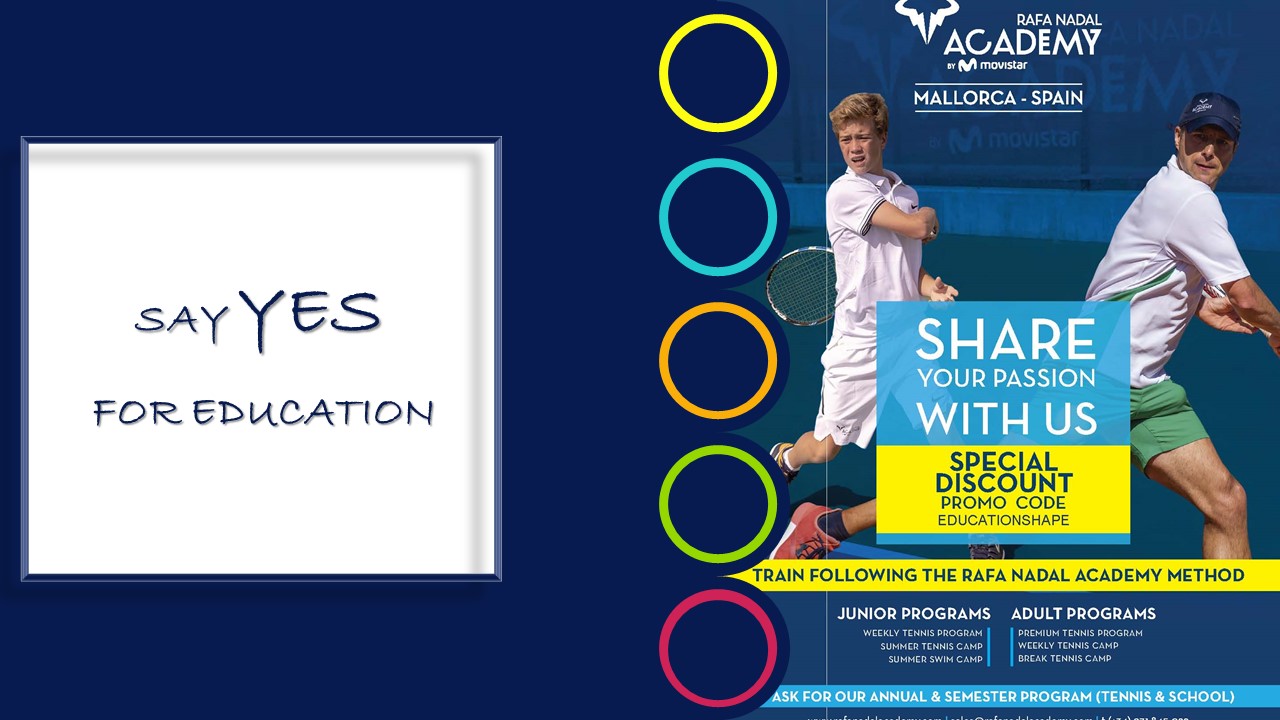 SAVE 5% on your next reservation with our promo code: EDUCATIONSHAPE
The discount applies to the advertised site prices and can't be combined with other offers.