EDUCATIONAL CONSULTANT SINCE 2012
Whom am I addressing?
I am here to offer my guidance and support equally to parents and children interested in finding the right school and the ideal education pathway abroad.
When it comes to such choices,  you look for answers to hundreds of questions and so many emotions invade one's senses. It's normal, it's the beginning of a completely new experience. In a world where everything changes fast, it is no wonder that you want to be well informed before taking such a life-changing decision.
There are thousands of schools and hundreds of programmes to choose from. How do you choose the right one for your child? I am here to walk you through the entire process.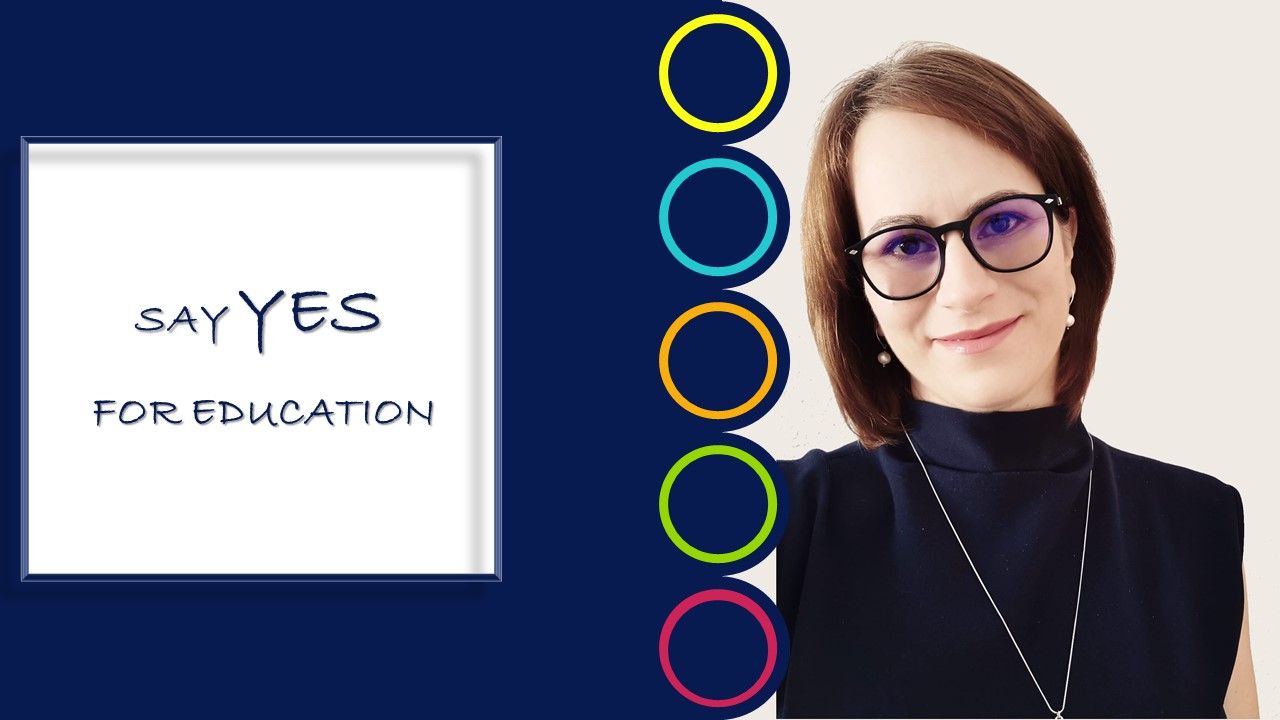 How may I assist you?
With extensive experience as an Educational Consultant and thousands of families guided to different educational programmes in Europe, Canada and the USA, I am here to help you find clarity and to make this journey a positive experience. From the first steps until graduation, I  will introduce you to the important points of each educational system, the importance of subject choices and extracurricular activities, the key distinctions of each school, the admission process and, most important, I  will be here for you when important questions or unforeseen situations arise.
Student first
I always follow the best interests of each student under my guidance and I am part of the entire journey. Is it easy? For sure, no. Is it rewarding? YES! If I feel I have positively contributed to a student's successful educational path, then this is the most significant reward I can get, and all of my energy comes from it.
Why?
I am offering you the support that I wish I could have received in high school! As a border at the age of 14, I was preparing myself to become a well-known coach, but life is full of surprises and right after graduation, my knees decided that I needed another profession.  So,  after a good cry,  after considering different professions and after a lot of work,   I became an engineer. It wasn't a smooth transition. As a teenager at that time, I didn't have as many tools as there are now to help me find the most suitable career path. Therefore, after almost 10 years as an engineer, when I was no longer finding fulfilment in the construction field, I decided to change my profession. Again!
Since 2012
Lucky me, in my gap year which was full of studies, volunteer work and joy, the international education world found me! How? Through a person who was certain that this beautiful, challenging and rewarding role of Educational Consultant would be a perfect fit for me! I accepted the challenge and I've embraced it since 2012! As we are responsible for our own professional training, besides webinars, international workshops, school visits, and so on, in 2014 I was awarded the British Council Education UK Certificate and, in 2017, the British Council Advanced Agent Certificate. I continue to deepen my knowledge and expertise with each student that I'm guiding because each student is unique and so is their journey.
Overcome challenges
Faced with such a dynamic world, it may be really challenging for teenagers looking to find their true vocation and success in their lives. Every parent wants to assure that their child will grow to be a happy and fulfilled adult. The secret to that is to equip your child with the right abilities and knowledge and to keep their mind open and curiosity alive. The key is education. The right education helps teenagers overcome real-world challenges.
If you would like to know more about the opportunities that study programmes abroad may offer, contact me. I am at one email or phone call distance!
British Council Education UK Certificate in 06/2014 
British Council Advanced Agent Certificate in 07/2017  
iHASCO – GDPR Essentials in 04/2019 
Students enrolled in
private schools
Students enrolled in
Camps & Courses
Counseled families for
career strategy
YOUR EDUCATION SHAPE's PARTNER INSTITUTIONS
For all study programs offered by our partner institutions in England, Austria, Canada, Switzerland, France, Germany, Italy, Monaco, Portugal, Spain and the USA, our consultancy services are free of charge. The list of partner institutions is constantly growing.
Let's get to know each other and work out the right strategy for you!